The survived section of the Uspensky (Dormition) Cathedral in the Kiev-Pechersk Lavra. Dated 11th-19th cc. The Great Belfry is in the background of the first picture.
The Uspensky Cathedral was the first stone structure of the Pechersk Monastery. During its lengthy history, the cathedral was damaged, rebuilt, and enlarged several times. In November 1941, the church was destroyed by the Soviet forces retreating from the German advance.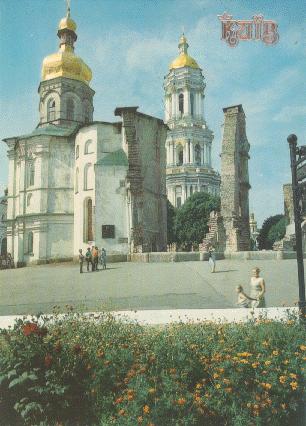 The opposite side of the cathedral.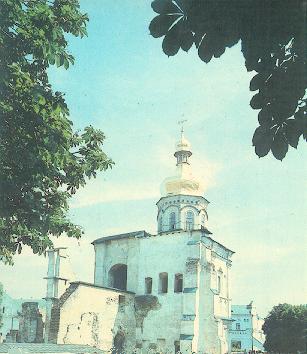 ---
Тhe cathedral has been rebuilt in 2000.





Return to Ukraine Orthodox Churches Page