Kiev-Pechersk Lavra. All-Saints' Church.
The church was built in 1696-98. It is located above the Economic Gate of the Lavra. In the beginning of the 20th century, the interior was decorated with pictorial and ornamental oil paintings. Fragments of the 17th century paintings have been uncovered, too. The church is built in the Ukrainian Baroque style and contains a carved and gilded wood iconostasis from the 18th century. The church is one of the finest monuments of Ukrainian Baroque architecture.


The southern facade.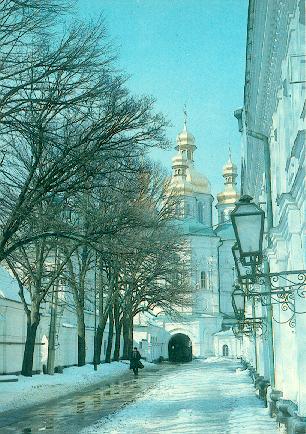 The iconostasis. Because the picture has been taken during the Soviet era, some of the icons are missing.





Return to Ukraine Orthodox Churches Page